Organizing and Decluttering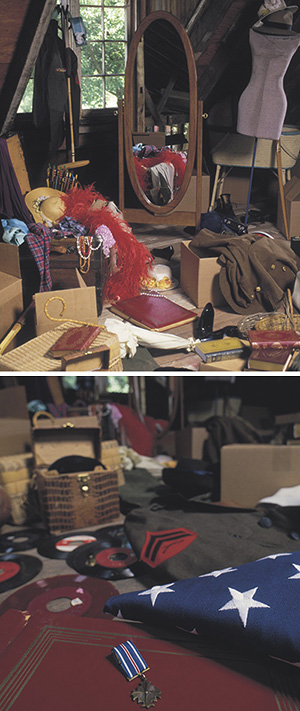 Are you wasting time and money looking for or buying things you know you have but can't find? Are you parking your car outside because your garage is full of other stuff? Do you need help organizing and decluttering? Are you feeling overwhelmed?
Today's LifeStyle Solutions can help! We're experts at organizing and cleaning out homes, attics, basements, garages, apartments, condos, or simply just a room or closet.
We'll guide you to a more functional living space by:
Sorting and categorizing your belongings.
Disposing of unwanted or unusable items.
Taking inventory and packing items for selling or tax-deductible donations.
Coordinating third-party services.
Packing items for shipping anywhere in the United States or internationally.
Got a mess? We love a challenge, and we've never met a mess that we couldn't handle!
The Real Consequences of Excess Clutter
Clutter is expensive. People spend an average of $10 per square foot to store items in their homes.
10% of the American population rents storage units, spending more than $1,000 annually in rent.
25% of Americans with two-car garages can't get a car in the garage, because they're storing junk.
23% of Americans pay bills late, because they've misplaced them.
The average American spends one year of their life looking for lost or misplaced items.
Organizing and getting rid of the clutter will eliminate an estimated 40% of the housework in an average home.
Excess clutter can cause, as well as hide, health hazards such as slips, trips, and falls, in addition to mouse feces and bugs.
 Source: National Association of Professional Organizers