Why Choose Today's LifeStyle Solutions? To Make Life Easier.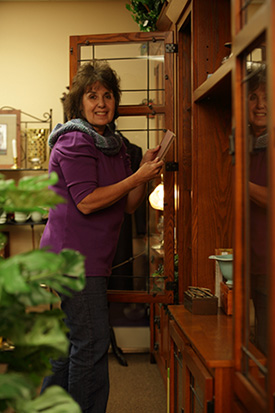 I started Today's LifeStyle Solutions to give people a helping hand when they decided, or circumstances determined, that a change in their lives was needed. Whether it's a desire to downsize, relocate, divorce, an "empty nest," or the death of a loved one, change or transitioning can leave people feeling overwhelmed. We're here to make life easier.
At one time or another, I've personally dealt with all of these situations, so I know what you're experiencing. I came to understand these situations so well that it seemed natural to use my personal experiences and organizational skills developed from a 25-year banking industry career to assist people in avoiding the issues that can pop up, while helping put them on the path to new beginnings.
The services Today's LifeStyle Solutions provides are designed to make life easier:
• Coordinate a successful estate sale for everything in a loved one's home.
• Stage your home for sale in today's competitive real estate market.
• Downsize to provide more space.
No two days are the same, but there is a common denominator for every project I do – I assist people in taking control of situations to enhance their life.
No matter the project, our past clients, including homeowners, realtors, estate attorneys, financial institutions, senior living facilities, and funeral homes, tell us that the services offered by Today's LifeStyle Solutions not only helped them achieve the right outcome, but did so quickly and affordably.
My promise to you is that you and your family will receive professional and personable service, with each member of our staff treating you and your belongings with genuine care and respect. We are a bonded and insured company, so you're in good hands.
I look forward to hearing from you! After only one phone call or email, you'll see how Today's LifeStyle Solutions can help you put things in order and manage the changes and transitions in your life for the better.
Sincerely,
Susan Perry
President, Today's LifeStyle Solutions, LLC