"We were very impressed with Susan's work. She did a wonderful job. She rose to the challenge that our specific situation presented. Susan was great at covering every single detail, and everything was written down and clear."
Karen and Gary, Wauwatosa
My Dad's passing meant selling the family home. I was fortunate enough to find Today's LifeStyle Solutions. Susan went above and beyond expectations in preparing the home for sale. This included numerous renovations, extensive updates and repairs, and organizing, advertising, and holding an estate sale. Her time and commitment were invaluable to me during an overwhelming time in my life. Susan is thorough, extremely organized, and a visionary. I highly recommend Today's LifeStyle Solutions and would hire her again in a heartbeat."
Barb, Northlake
"Susan did a great job. She is very well-organized and clearly knows how to run a business effectively. She has an 'I can do anything' approach, and she made our move much easier. She made life simple. Working with her, you never get the feeling that something can't be done. And she does everything at a reasonable price. We would not hesitate to recommend her to anybody that needs moving assistance."
Rita and Jerry, Pewaukee
"Today's LifeStyle Solutions saved my sanity! I had the task of going through my parents' home after they passed away. Extensive cleaning and updating was required in their home. Susan coordinated the services of the cleaners, painters, drywaller, and removal and installation of carpeting and flooring. She coordinated the installation of a new furnace, water heater, sump pump, kitchen appliances, and any repairs that needed to be done on the fireplace chimney, plumbing, and electrical – all while being extremely cost-conscious. Susan organized every detail and held a successful estate sale at the house over a four-day period."
Barb, Waukesha
"You've been an angel. Thank you so much for cleaning the house and making it look and smell so wonderful for the new owners. Most importantly, it really reduced our stress!"
Judy, Waukesha
"Susan has saved my life and sanity so many times. If you know anyone dealing with an estate, a move, downsizing, or just someone who needs help decluttering, give Susan a call. She will make everything better. Wish there were more like her!"
Chris H., Milwaukee
"I must tell you one of Susan Perry's strengths is her compassion for people when they are going through an estate sale. She is sensitive to their feelings as they hold objects, tell stories, and generally reminisce about the past."
Sue B., Sussex
"Thank you for the great organization and management of such a huge estate sale. You did a wonderful job. I love everything that we purchased from your sale, and the geranium is trimmed, watered and living in our basement waiting for a warmer day."
Karen and Jim, Oconomowoc
"We always find something fun and I really like how organized everything is when we go to your sales."
Brian D., Jackson
"Susan and her gang recently helped us with an estate sale at our parents home. Everyone worked so hard and the sale was completed professionally with style. Thanks so much."
Billie S. Milwaukee
"We have been at many of your estate sales before, and they are so organized and priced well. The staff is really helpful."
Eliza D. Milwaukee
"I think everything looks amazing and you and your staff have done a wonderful job staging it. Thank you for all your help."
Karen C., Pewaukee
"Cleaning out my mother's house was very hard for my family and me. Every time we picked something up it brought back memories. All the family had come and taken items they could use or those that were special to them. All the items left were our problem. Today's Lifestyle Solutions was exactly that – the solution! You made it possible to move on. Thank you also for your help with those items not sold but of value to donation sites. Katie's Kloset was very pleased to get all medical aids and items. Hope Center the same. We just could not throw away mom's things, now they can have a new life and help those in need."
Glen H., Hartford
"My friend and I had a great time at your estate sale and we both look forward to your next sale."
Elaine W.
"We've told everyone we know who is considering a move or 'downsizing' about your great work."
Elizabeth B., Milwaukee
"I am the gal that purchased a great many dresses at your last sale. I'm very pleased! I'll be looking for more of your sales in the future."
Lynn
"Your East Troy estate sale was the first Today's LifeStyle Solutions I attended, and it was also the best run estate sale I have attended! Every item was clean and priced, something that seldom happens at other sales. I still cannot get over that you had a staff member with me, carrying a box for the items I wanted to buy! That is remarkable and made "shopping" so easy! Those who choose your company over others can rest assured their family treasures will be cared for and accounted for during and after the sale. Kudos to you and your staff for such a well run operation! I look forward to your future sales!"
Nancy, Mukwonago
"Janet and I wanted to say thank you for the fabulous job you and your staff did with managing and conducting our upper end estate sale. Without your knowledge and strategy every step of the way we would not have had been the wildly successful sale we had. With sales from original and limited edition art to household items and furniture to high end collectables not to mention crystal to highly sought after vintage items all was successful only because of your ability to put together another successful estate sale through Today's Lifestyle Solutions. The success of the sale exceeded our expectations that this many items would have been sold and the dollar amount received during the days of the estate sale. Thank you so very much!"
Janet and Gerald, Slinger
Was recently at one of your estate sales.  It was very well organized and the staff was super friendly and helpful.  Looking forward to be able to go to more.
Thanks.
Cheryl,  Waukesha
Susan and her team did a great job helping us downsize and sell the contents of our home. They were very organized and we received very fair prices for our furniture, kitchen items and home accessories. We recommend them to anyone who is looking to sell an estate or just downsize!
Denise C.  Brookfield, WI
It is hard to find the words to express how satisfied we were with Susan and all her staff. They are all incredible at every aspect of what they do. We were so impressed with their care and concern for us the homeowners. We would recommend Today's LifeStyle Solutions to ANYONE! Thank you to Susan and staff for making our downsizing much easier!
Jill & Jim Serpe  Waukesha, WI
Hi Susan,
The workers have been so nice, hardworking & knowledgeable. Thank you, and them, for all their hard work.
Sue Underberg, Waukesha, WI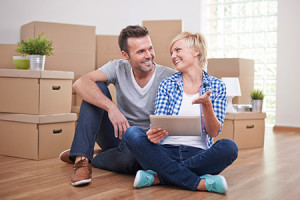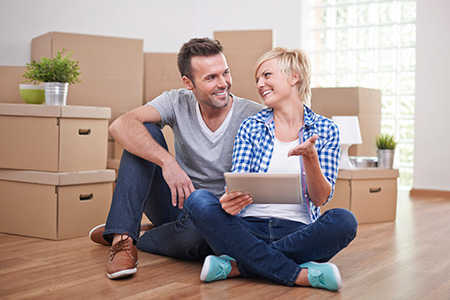 Clients may provide their honest testimonials by filling out our contact form.