FAQs
You're probably visiting our site today in search of answers. While an in-home consultation is best, we assembled these FAQs to get you started. The following information will help you gain knowledge of our service offerings before we talk.
Why should I choose Today's LifeStyle Solutions over someone else's service?
We are bonded and insured, and offer an array of customized, a la carte services designed to meet the needs of our clients. We charge an hourly rate and NO commission. Involve us as much as you'd like – we'll be here to guide you through challenging circumstances.
Do I need to hire somebody or can I do these things myself?
Today's LifeStyle Solutions is structured so that our clients (and/or their families) can assist as much or as little as they'd like. Many of our clients are very independent and self-reliant; they just need a little help getting started. Before taking on downsizing yourself, we encourage our clients to take an inventory of their physical limitations (back, knees, blood pressure, balance and stability, etc.) to ensure they are up for the tasks ahead.
When are you available?
It's best to call ahead for an in-home consultation, to obtain the sense of time needed to complete the project. Depending upon the service and time of year, we're normally booked 2-4 weeks in advance. Our schedule is somewhat flexible and we might be able to work with you sooner, if necessary.
I'm in crisis mode – how soon can you do a consultation?
If you need to be seen ASAP, we'll make the time. An evening or Saturday appointment may be necessary. Call us anytime from 8 a.m. to 8 p.m. at 262-424-8059.
How long will it take and how much will it cost to process my loved ones' home?
There are a number of different factors to consider:
• How big is the home?
• How much clutter is there?
• Will anyone from the family be helping with the process?
• What are your goals and objectives?
• What is your situation? Is someone relocating to another community? Has someone passed away and the home needs to be cleared out?
• Can someone benefit from donation receipts and proceeds derived from the sale of unwanted goods?
There are many variables to be taken into consideration. It's always best to start as soon as possible with a personal consultation.
How much is my stuff worth?
We're asked this question during every consultation. The answer is easy – items are only worth what someone is willing to pay for them. The condition of the item is one of the most important factors. How rare an item is or what it's made from, along with whom it's made by, are all important factors. Today, our economy plays a major role in what people are willing to spend their money on. Other factors also include how many were made and how many are currently on the market.
How will I know what is being sold or donated?
Unlike other companies, Today's LifeStyle Solutions records every item sold and presents the recorded log to our clients within 10 business days of all revenue being collected, along with the proceeds of the sale. After an on-site sale, we are accountable for everything we remove from your home. You're assigned a client number along with a written inventory of items being sold at future venues off-site, such as our Today's LifeStyle Solutions Warehouse. Donated items may be inventoried and delivered to a variety of charities and other organizations in the community. You will receive documentation of the items being donated along with donation receipts for your taxes.
Do you work on weekends?
Normally we try to keep our workweek to Monday through Friday. However, in some cases, Saturday may be your only available time, so we'll try to accommodate your request. Whenever possible, we will make it happen.
We're concerned about the environment. What does TLS do with recyclables you extract from the property?
We continue to look for responsible ways to redirect anything that is potentially recyclable. We'd like to say "everything" is recycled, but it's simply not yet possible. Most regular trash is taken to the dump; however, metals are separated and recycled. Any shredded and white paper trash, glass, and plastics can be recycled as well.
Why should I stage my home?
Staging your home will benefit you regardless of what type of real estate market you're in. It makes a seller think like a buyer. It provides the added edge over the competition, and it helps to justify the asking price. We lighten. We brighten. We create an emotional attachment for potential buyers.
Will the same crew be working on my home for the entire project?
When we strategize a project, we look to see which team members are likely to be available for the duration of a job. As our clients get to know the crew and appreciate the consistency we provide, we will do our best to have the same crew work the entire project, but that is not always feasible.
---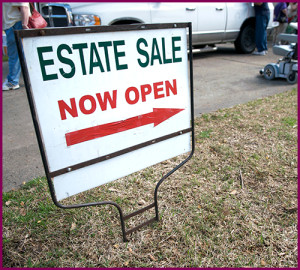 FAQs about Estate Sales
How can Today's LifeStyle Solutions help?
Today's LifeStyle Solutions offers experience liquidating the contents of estates, including antiques and collectibles, contemporary and used furniture, clothing, jewelry, toys, tools, appliances, garden equipment, and more.
Who needs an estate sale?
Anyone downsizing, relocating, moving out-of-state, or liquidating a loved one's home needs an estate sale. No antiques or collectibles? That's okay. Every day, practical household items are also very popular. Everyone loves a good sale. You may be surprised at what will sell!
What services should I expect from Today's LifeStyle Solutions for an estate or specialty sale?
Providing exceptional attention to detail, our services are personalized to meet each client's individual needs. We provide all of the resources needed to sort, organize, attractively display, research, price, advertise, and sell the contents of an estate. We work with you and the sale customers to provide an enjoyable, secure, and profitable sale experience for all parties.
Typically, we start working in the home two weeks prior to the actual sale event, depending on the amount of work that needs to be done. We organize, clean, research and price items, and stage for its best marketability. We implement a complete marketing campaign, utilizing full signage when appropriate (pending any restrictions). We then staff and execute a well-organized, professional, and secure sale.
We supply all necessary equipment, including…
• Tables and tablecloths
• Shelving
• Showcases
• Promotion
• Tags
• Custom printed signage
• Bags and paper
• Permits
• Packing boxes
• Receipt forms
When is a good time to have an estate sale?
Our customers attend estate sales all year, with the best days for sales being Thursday through Saturday. Any month is a great time for a sale, even in the winter. A sales success will be determined by the quality of the merchandise available, not the time of year it is held.
What kind of items do you sell?
We can sell furniture, clothing, tools, appliances, jewelry, artwork, antiques, collectibles, garden equipment, vehicles, and almost any household item. If you're not sure whether an item will sell, give us a call and we'll evaluate what is best to sell and what should be donated. Antiques and collectibles are evaluated and priced accordingly.
What forms of payment do you accept?
We accept cash, debit cards, and major credit cards – MasterCard, VISA, Discover, and American Express.