About Today's LifeStyle Solutions, Transition Management Company
Today's LifeStyle Solutions is a locally owned, bonded and insured, transition management company primarily serving Milwaukee, Waukesha, Ozaukee, Washington, Jefferson, and Dodge Counties. We can travel to other parts of the state as requested.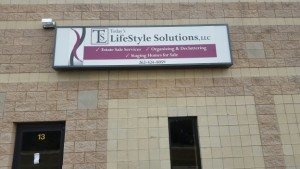 Let us simplify your life – affordably – by providing a helping hand!
Our transition management services include:
• Downsizing and merging households
• Coordinating and/or conducting estate sales
• Organizing and decluttering
• Home staging and preparing homes for sale
• Special projects
• Today's LifeStyle Solutions Warehouse
Today's LifeStyle Solutions is respectful of the emotional and physical aspects of downsizing, decluttering, relocating, and more.
Save money and reduce stress with our customizable project plan designed with your needs in mind. Involve us only as much as you'd like – there's NO commission charged – simply an hourly rate for the a la carte transition management services we provide.
Questions? Need a Quote?
Experience the Today's LifeStyle Solutions difference and let us help guide you during times of change. Contact us at (262) 424-8059 for a free one-hour consultation on your project.